After leaving the Love Island Villa, things didn't work out between Al Perkins and Jessica Losurdo.
But it turns out the exes are still on good terms with Jessica making an appearance on Al's new podcast Back To Realitywhich he co-hosts with Taku Chimwaza.
Stream every episode of Love Island Australia for free on 9Now.
Al and Jessica explained the reason for their breakup and the former MAFS groom even revealed that there's a new lady in his life.
Taku was keen to hear Jess' side of their breakup first and quizzed her about the split.
"As soon as we left the Villa, I just got different vibes from Al straight away. I just got more friend vibes," Jess explained.
"In the Villa we had a lot of banter but I don't think we were on that Claudia and Austen or Phoebe and Mitch level, we were just very playful very fun.
"As soon as we left the Villa, our friendship remained in tact but the romance and the intimacy dropped and that's when I knew and there were just alarm bells."
While Jess admitted that she knew in her heart she wasn't meant to be with Al, she said it wasn't for a lack of trying.
"We spoke on the phone every day, we did see each other, he [Al] met my mum," she added.
"I just felt something was off, so I called Al and I think he knew straight away and I just said, 'Hey do you just want to be mates?'"
READ MORE: Love Island's Anna McEvoy on the one big problem with her destination wedding
Taku asked if the distance between Jess and Al had anything to do with their breakup.
While Jess was quick to say the distance had nothing to do with their split, Al didn't agree.
"I remember driving to your house and I took a wrong turn, a wrong exit off the highway and then it took me another hour to get there," Al explained.
"After that I was like, 'This is too long, I don't really want to drive there.'"
Jess laughed off Al's reasoning and pointed out that the pair only lived half an hour away from each other.
READ MORE: The only acceptable way to tan this summer is in this tube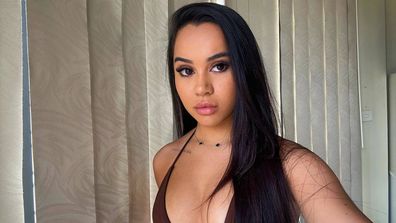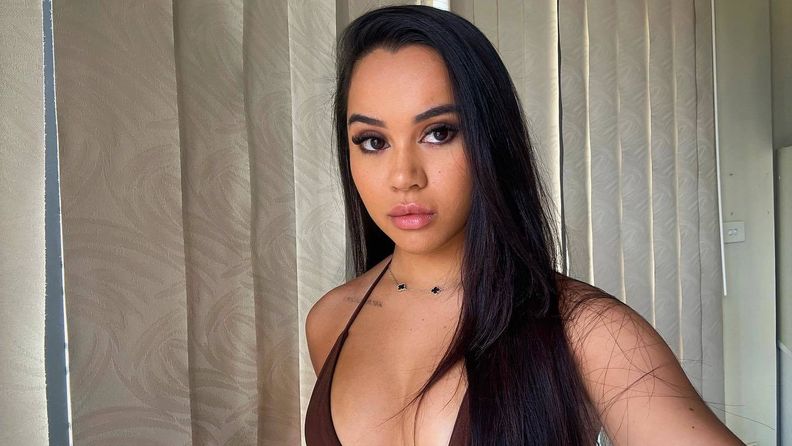 On the podcast, Jess also revealed that she's still single and happy to remain that way.
"My dating life is very much non-existent, I'm not seeing anybody, I'm not talking to anyone, I'm not texting anyone," she said.
While Jess joked that she "needs long service leave after dating Al", he admitted that he's not exactly single.
"I wouldn't say I'm single, but I'm really happy where I'm at and that's all I'm going to say on the matter," Al said.
Taku pressed on the matter further, asking Al if he had a new love interest.
"I'm happy with someone else," Al confirmed.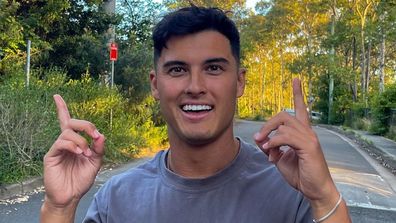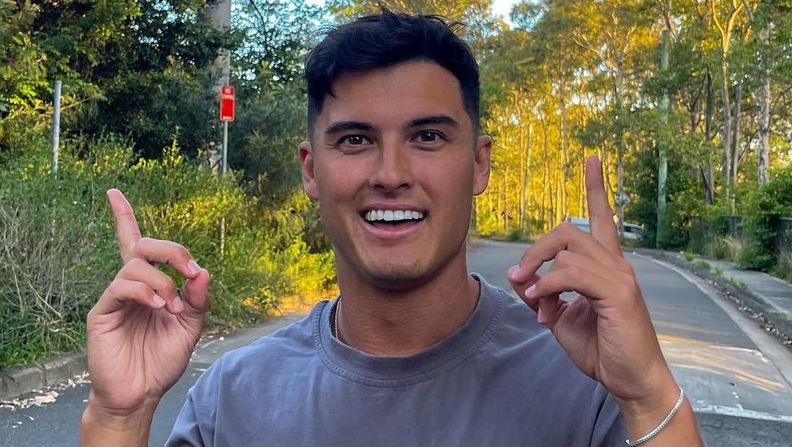 Having dated Al herself, Jessica gave her ex some dating advice so that things pan better with his new lady than they did with her.
"I wrote a list of rules for Al to follow with his new partner," Jessica began.
"Rule Number 1: flirting is cheating. If you're exclusive you cannot be going out there and flirting with all these girls, that's off limits."
Jessica' second rule is "a once-a-day phone call is not enough to keep a girl happy".
"Al would call me once a day for 10 minutes just to say that he called me," Jessica said.
READ MORE: Love Island UK's two new Aussie bombshells are revealed
Her list didn't end either.
"Rule Number 3: taking a girl on ice cream dates all the time is not going to cut it," she continued.
While it's clear why things didn't work out between the two, Al said he'd happily take Jessica's feedback on board.
In Pictures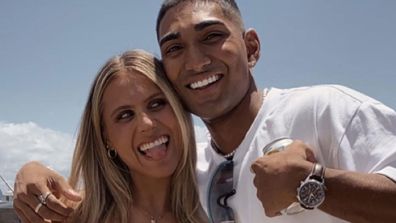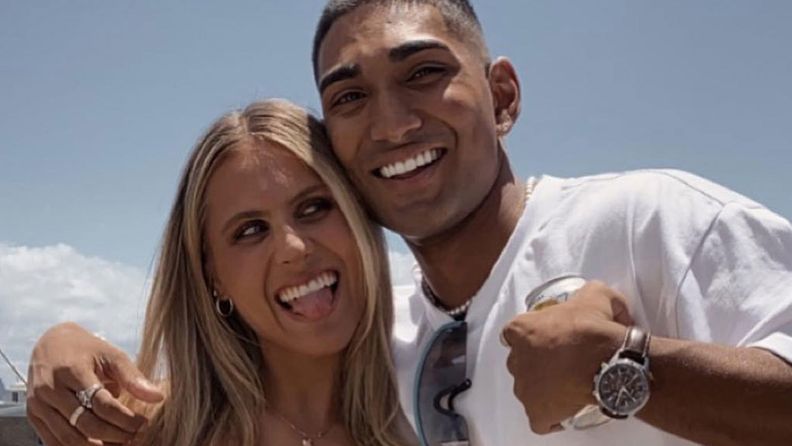 Where are the Islanders from Love Island Australia Season 4 now
Andre's cryptic comment about Layla.
View Gallery
Stream every episode ever Love Island UK and Love Island Australia for free on 9Now.