As a decision looms as to whether Northern Territory Intervention-era alcohol bans should be reinstated, residents who could be impacted by the potential changes are considering their options.
Key points:
Advice on whether alcohol bans should be reinstated in town camps and remote communities will be given to the prime minister within a week
Some town camp residents support limiting access to alcohol
The organization servicing town camps maintains its opposition to "race-based laws"
Until last July, town camps and remote communities were designated "dry zones" under the controversial Stronger Futures laws, with liquor banned from being brought in and residents not allowed to purchase grog from bottle shops.
Now, following an emergency visit to Alice Springs by Prime Minister Anthony Albanese and a raft of immediate alcohol measures being announced, a return to a blanket alcohol ban is being considered.
The prime minister stopped short of reinstating the bans for town camps and remote communities, but a senior bureaucrat has been given one week to advise as to whether they should be reimposed.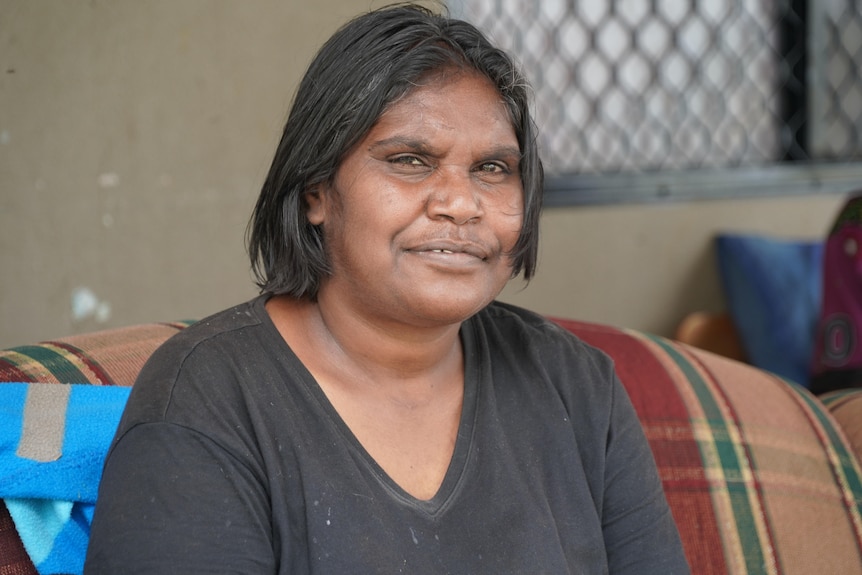 Janelle Driver resides in the Hidden Valley town camp, one of more than a dozen communities on the outskirts of town previously subjected to a long-term grog ban.
She said imposing alcohol-free days, a measure put in place for a three-month trial, was "a good idea" for the community.
"That way some people can have a break from drinking, instead of drinking every day," she said.
"Alcohol can make the community look bad."
The young mother said there needed to be greater investment in children to help bring about positive change.
"The focus should be on kids," she said.
"The youth are going around doing bad things, and they haven't got a role model to look up to.
"We need more support, especially for the young blokes doing the wrong things, and then maybe they'll change."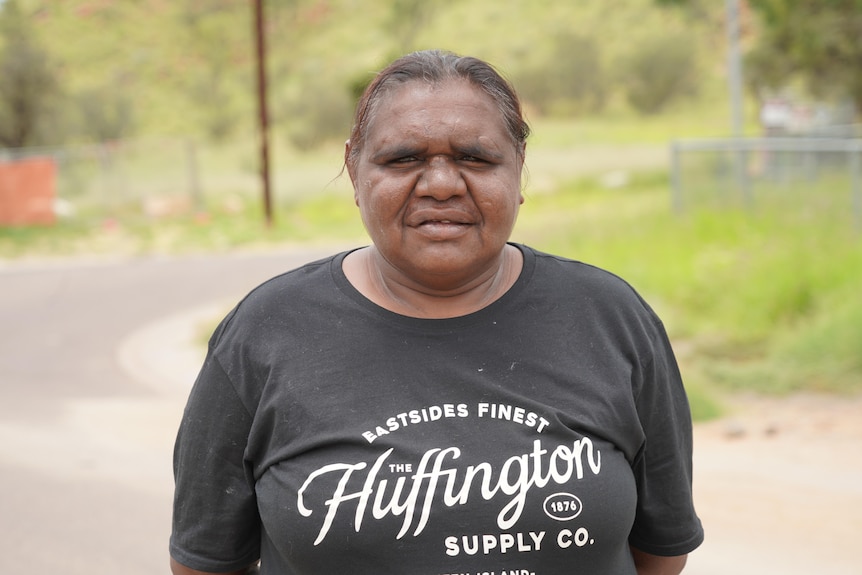 'Kids are going wild'
Pressure on the government to take urgent action has intensified in recent weeks, in the face of surging crime and alcohol-fueled violence in the outback town.
When the Northern Territory government introduced its own legislation to replace the federal bans last year, it had maintained the Stronger Futures laws were a "race-based policy that disempowered Aboriginal Territorians".
On Tuesday, the Northern Territory Chief Minister Natasha Fyles said it was "now clear" that change of some kind was needed.
For Esther Bruno, who is visiting the Hidden Valley town camp to care for a relative, the level of alcohol consumption she sees in Alice Springs is far too high.
"There's been a lot of trouble here," she said.
"Kids are going wild because parents are not looking after their kids.
"Some parents are using their money to go to the pub, and also people come in from the bush to get alcohol and they don't respect Alice Springs and they run amok."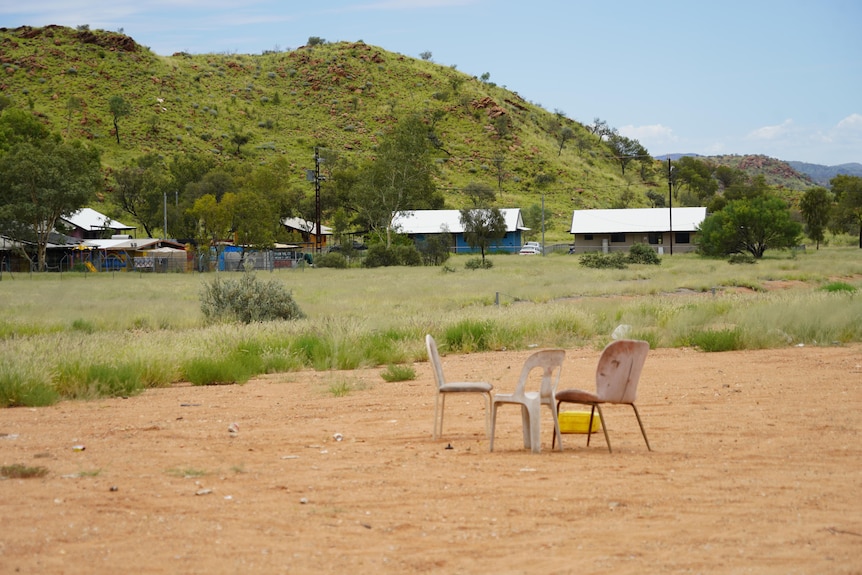 Ms Bruno's hometown of Kintore, a community 500 kilometers west of Alice Springs, does not allow alcohol to be brought in and consumed.
Despite the reality of grog sometimes being consumed illegally in these areas, she supported restricting access to the substance.
"You can have a little bit of a drink … but sometimes it causes so many problems," she said.
"We want to keep the community dry.
"It's a good way to grow up in a community — you can learn from it, learn from elders, and you can do anything out bush, like go hunting."
She called for more people living in communities to stand up and share their concerns about the realities of living around people who drink heavily.
"Sometimes we get scared when we walk in town because there are drunks everywhere — even the kids are drunk," she said.
"I want some traditional owners from this country to stand up and talk about what's going on here in Alice Springs. It's really bad."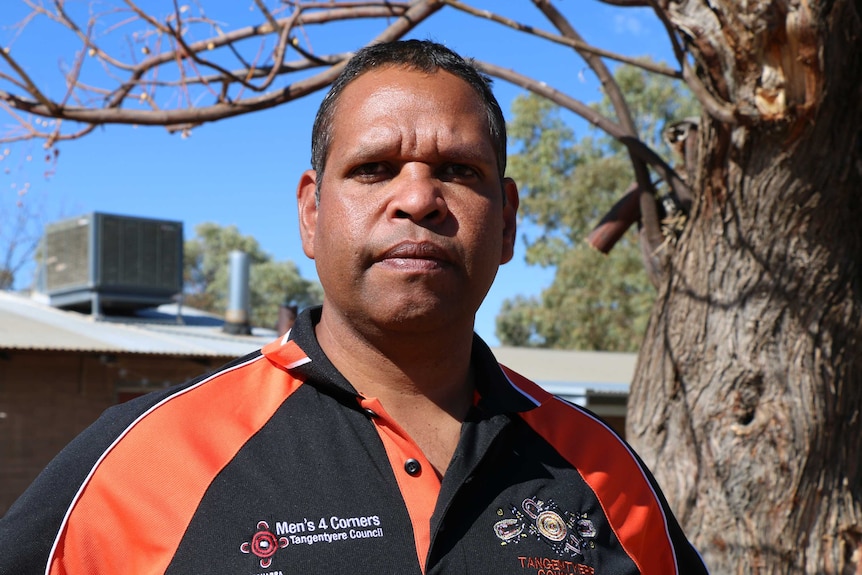 'Punitive, race-based laws'
Across Alice Springs, residents and businesses have questioned whether the snap grog restrictions will provide respite, or whether they are a knee-jerk reaction from a government under pressure that is failing to address underlying issues.
But the organization that services Alice Springs' 18 town camps, Tangentyere Council, has continued to support the scrapping of the bans, and says it has not heard calls from town camp leaders to reinstate them.
In a statement, Tangentyere chief executive Walter Shaw said the council supported "the aspirations of its members and town campers for self-determination and the abolition of punitive, race-based laws".
"The Stronger Futures legislation that saw town camps declared prohibited areas did not reduce the over-consumption of alcohol in Alice Springs," he said.
"What these laws did was criminalize Aboriginal people based on where they live."
Mr Shaw said there was no support from Tangentyere town camp leaders to return to an opt-out system.
.